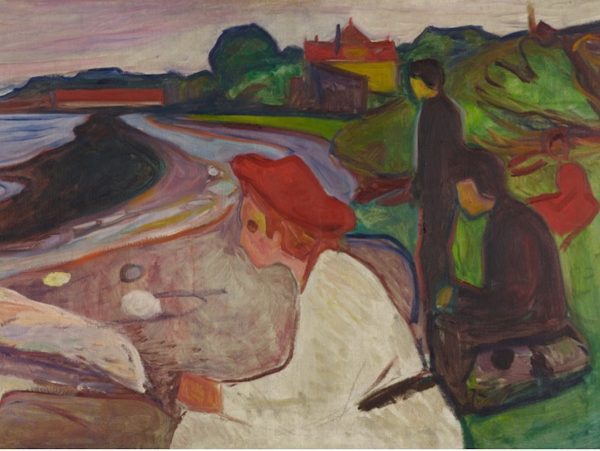 (1)
1960. The psychiatrist Alexander Mezey, himself a refugee, has just published the results of his work running a temporary clinic at the Maudsley hospital in London for Hungarian refugees suffering from psychiatric illness.[1] One 24-year-old teacher who had difficulties finding anything other than labouring work in Britain described a sense of hopelessness and despair at the situation he found himself in: 'I cannot live in this country, it is affecting my soul…Everything fills me with forebodings.' Another, a mining recruit, 'a solitary boy, very attached to his mother' was so unhappy on his arrival that he wanted to return home and on receiving a letter from his mother advising him not to, experienced symptoms of hysteria and hyperventilation. Mezey suggests that those who had been 'marginal' people in Hungary seemed more susceptible to falling victim to the culture of isolation which resulted from their exile.
(2)
1968. The British Council for Aid to Refugees have released the results of their inquiry into the conditions of older refugees in Britain, those who had arrived from Europe's displaced person camps after the Second World War. It makes for stark reading in the picture of isolation and penury outlined. 'Where do this group of elderly people turn to for companionship, help and social support, bearing in mind that they have fewer children and close relatives, more ill-health and possibly greater financial difficulties than their British contemporaries?'⁠[2] A higher proportion lived on their own than older British people, especially in London, where many had ended up for work: 'They often lived in virtual isolation, especially where their rooms were on the top floor of the house, and they were too infirm to climb stairs easily or to go out.' One elderly refugee who had no knowledge of English was referred to BCAR when her daughter had a breakdown and was hospitalised. ⁠'She was very distressed that she had not heard from her daughter for some weeks and, as she was unable to write either in English or her own language, it was not possible for her to ask the Hospital Authorities for news.' ⁠Another woman's English literacy had declined so significantly that she could not understand when a neighbour was trying to tell her that her kitchen was on fire. Those who were single were described as 'intensely lonely'. ⁠
(3)
June 1983. The suicide of a thirteen-year-old Vietnamese girl, Nguyen Mau Phung, on a council estate in Lewisham has reached the national press. Her death 'speaks for 16,000', according to the Times. Estates like these have been increasingly reported about for the instances of racist attacks taking place, including those targeting Vietnamese refugees, and their connections to the National Front. In this case, it is the shock of Phung's death which makes the news. Andrew Palmer, a case worker for the British Refugee Council, described how her death 'raises questions about how many others among the Vietnamese refugees may be feeling so desperate, undetected by anybody."[3] The 'disaster' of dispersal, which has spatially 'managed' the housing provided to Vietnamese refugees, a few here, a cluster there, has left many isolated and disconnected from support networks. It has deliberately made it harder for a diasporic community to develop. Language difference is a key barrier. In a later report, Refugee Action will describe the Vietnamese as an 'unheard' community.
(4)
The early hours of 18 January 1989. The Church of the Ascension in South Manchester is stormed by police and immigration officers. Viraj Mendis had taken sanctuary within the vestry of the church in 1987, as he appealed against a Home Office deportation order to return him to Sri Lanka. Mendis is seized in the church's sacristy and is carried away in his pyjamas, shouting 'Murderers, murderers'. He is subsequently held in Pentonville prison and deported. Timothy Renton, then Minister of State at the Home Office, made clear that the concept of sanctuary no longer existed in law: 'We reserve our right to secure the removal of any immigration offender who has taken refuge in a church or temple, although it has not been thought necessary to do so in any case to date', he said. As part of the press coverage of Mendis' deportation, Refugee Forum – an umbrella group of refugee-run organisations – described its own version of 'the underground railway', committed to harbouring refugees against what its co-ordinator Ronald Moodley deemed the deliberate techniques of the Home Office to 'isolate and scare asylum-seekers to make them feel alone and helpless when told they must go'.[4]
(5)
1993. Seventeen-year-old Vesna Maric has been living in Britain for over a year, first in Penrith where the coaches of Bosnian refugees have been brought through the sponsorship of a local charity, and now in Exeter, where she has been reunited with her mother. Each week, a local couple – Jack and Myra – come to visit them in their home, as volunteer refugee 'befrienders'. Maric and her mother are baffled and bored by these strange yet regular visits, where conversation is tedious at best – 'the weight of their silence dropping in the room like a bloated carcass.'[5] Through conversation with other Bosnian families, it is discovered that Jack and Myra are forcing their visits on different people every night of the week – except Sunday – not only boring the Bosnians but costing them valuable money as they cater for the couple. Maric's mother eventually asks the pair if they could return the invitation and visit their home. This is enough for Jack and Myra to strike their family off the visiting list.
***
Throughout the second half of the twentieth century, the pathologisation of isolation and loneliness for refugees in Britain has been a key concern for refugee charities and organisations. Rather than the numbers and scale presented in press reports of refugee arrivals, either to bolster Britain's reputation as a country of sanctuary, refuge or tolerance, or to limit further refugees from coming, life for refugees was much more fragmented and atomised than photographs at airports or of resettlement camps suggested. How could someone isolated or lonely be described as '(re)settled'? Isolation runs counter to the 'integration' project, whether demanding assimilation or multi-cultural 'acceptance'. Yet it has been structurally enforced through polices of dispersal, of 'green' and 'red' zones which prevent diasporic connection, to share out the burden on local taxpayers and their tolerance. It is separation, from family and kinship network, left behind or elsewhere. Solitude and isolation have seen refugees 'fall through the cracks' of welfare statutory support, lost and impoverished in a bureaucratic web of increasingly restrictive process, unknowing or removed from the resources available to them. It's been a symptom of Britain's hostile refuge, the consequence of racism and xenophobia and bordering, bordering at every turn. It is a weapon used by the state, to separate families, to imprison, to detain, to deport, to take away belonging (see also the press). It can be a lack of recognition, of being without status or documents, of indefinite-ness, of lives lived precariously or in poverty.
Lack of connection within a society which sees you as an alien and which is itself alien to you has been seen by those with expertise, both through education and experience, to have an impact on your health and quality of life, on your mind, on your sanity. As Dina Nayeri writes, 'displacement isn't mental illness, but it makes visible the daily, hourly, work of staying sane – work that is unconscious in the rooted life. Suddenly, it takes effort to hold on to reason.'[6] 'Acculturation', as named by psychologists investigating and developing treatment for exile and mental illness in the 1960s, describes the trauma induced by being transplanted into a new society and culture, of being a stranger not through choice but through circumstance. Refugee charities, refugee community organisations (usually run by refugees and asylum-seekers), faith-based organisations and other non-statutory bodies have frequently been the 'gap fillers' within an increasingly hollowed-out welfare state, generating solutions for all manner of problems which trouble claims made for the UK's 'proud history of sanctuary.'[7] In my research into the activities of these groups in Britain after 1951, isolation is both a common cause and symptom of all manner of social ills and remains a problem to be solved: the Forum, a migrant and refugee charity, released 'This is how it feels to be lonely' in 2014, which revealed that 58% of the refugees and migrants who they interviewed for the research described loneliness and isolation as their biggest challenge in London.[8] What changes is how this problem is 'cured', how that sanctuary might be restored.
While the experience of exile has often involved the stripping of social and cultural capital, vulnerability to loneliness exists and intensifies for those least connected to resources, whether working precariously for cash in hand, tied to home caring responsibilities or ageing out of the workforce without kinship networks. As we might anticipate, isolation and loneliness for refugees is shaped by intersecting structures of social position and marginalisation: this is an experience which is gendered, as well as racialised and classed, influenced by age, health, language, education. Black feminist thought and its attention to the lives of migrant (including refugee) women has offered modes of understanding and organising to challenge the hostilities of life in the UK, some of which have been adopted by refugee organisations.[9] From the 1980s onwards, the particular issues facing refugee women were increasingly acknowledged and explored, particularly in humanitarian activity, though often in ways which have further isolated and marginalised this experience. The rise of refugee community organisations, including along gender and feminist lines, have offered opportunities to counter both isolation and the impacts of existing in a racist and patriarchal society.
***
What I want to offer now are some thoughts on how refugee isolation has been responded to and some of the questions this has raised for me in thinking about the interrelationship between charity, sanctuary, hospitality and solidarity.
Concepts of hospitality and welcome have long historical resonances, both in theological and secular contexts, and have found practical application by volunteers and professionals alike in the visiting, befriending and hosting of refugees, contemporaneously demonstrated through the charity, Refugees at Home.[10] Making someone 'at home' or visiting them in their 'home' suggests both the conviviality of the occasion and the transformation of a place in which one lives into this more meaningful site of habitation. Visitors and 'friends' have responded to charities' calls to act as go-betweens, providing information and local knowledge, practicing English, driving refugees to job interviews. Local support groups of volunteers became increasingly important as the spatial management of 'dispersal' policies took hold, a particular practice of the charity Ockenden Venture. These have been seen as a way to counteract local hostilities and to help refugees better navigate the benefits and assistance available to them, often to the chagrin of those volunteering as they witness the statutory support offered to 'non-belongers'.
The role of host has, most frequently, fallen to women: quasi-mothers to children on holiday in Britain from DP schemes in the 1950s and stalwarts of local refugee committees, which often drew on the existing networks of Women's Institutes and parish councils. There is the possibility for volunteers to act in ways in which the state could not, providing warmth or facilitating 'integration'. The extent of these visits as incidents of true hospitality have been questioned; the delicious descriptions of Jack and Myra from Maric's memoir puncture the 'do-gooding' many may have imagined themselves to be undertaking. Paternalism and expectations of gratitude were frequently placed upon refugees for the welcome and hospitality they received from charities and volunteers, as Becky Taylor has demonstrated.[11] More sinister were those befriending schemes with explicit agendas; reports of the Vietnamese resettlement scheme in the 1970s and 80s critiqued Christian organisations for evangelising to those they sought to welcome.
In a blog for the Solitudes project last summer, Jane Shaw wrote about 'curing solitude' and the religious retreat, social loneliness, spiritual loneliness, perhaps even trauma. In the act of 'entering a different community for a time in order to take stock, rest, refresh and reinvigorate oneself', we can draw parallels to some of the solutions offered by refugee charities to those deemed most vulnerable to the psychological perils of isolation and of acculturation. The provision of communal spaces of shared language or culture, whether in lunchtime social clubs for elderly refugees, often revolving around religious centres, or longer stays in designated hospital wards or halfway houses, was a different kind of retreat: an opportunity to escape the challenges and demands of exile, to return to community, rather than seek a new one. The creation of spaces of belonging for refugees has evolved through refugee community organisations in the 1980s and 1990s and continues to the present.[12] The shift to spaces run by refugees for refugees, to eat together, to read newspapers from home, to have cultural events, tracks a corresponding trajectory to the rise of municipal multiculturalism and the availability of funding, often from individual councils like the GLC, to facilitate more organised group gathering than what might have taken place in private home.
I am interested in how these places where isolation was countered might also develop into networks of solidarity. In her 1970s study of the experience of Chilean exiles in Scotland, Diana Kay indicates the modes through which the Chilean solidarity movement, and affiliate organisations like universities and trade unions, offered opportunities for connection as well as practical or welfare support. However, she also discovered forms of political isolation and disenfranchisement: different ideas about communism in the trade union movement, the fragmentation of the political left in Britain, gender politics and women's roles. Chilean feminists in Britain writing for feminist magazines expressed the difficulties of finding a space within the women's movements, as exiles fighting for a cause, as 'Third-World' feminists, as refugees.
Within solidarity movements is support for the cause of refugees and their right to remain in Britain as refugees and asylum seekers have fallen under the scope of the hostile environment. The sanctuary movement of the 1980s saw all sorts of anti-racist and anti-fascist, immigrant, feminist, religious and charitable organisations come to support those resisting deportation in religious spaces to varying degrees of success. For Viraj Mendis in Manchester, Rajwinder Singh at the Guru Nanak Sikh Temple, or Pina Manuel at the St Aloysius Roman Catholic Church, these faith centres offered both protection and rallied support around their cause in vigils and media publicity.[13] These moments of solidarity through both public and necessarily hidden sanctuaries were acts of resistance preventing deportations and family separation, and sent out a message of compassion and communal support. The City of Sanctuary movement which began in 2005 has seen the revitalisation of these practices, aiming to build 'a culture of hospitality' and create 'a network of towns and cities throughout the country which are proud to be places of safety, and which include people seeking sanctuary fully in the life of their communities.'[14] This work includes both the settling of newcomers and the unsettling (as Susanna Snyder has identified) of hostile attitudes and policies.[15] In Glasgow, for example, the work of No Evictions, draws the community together to combat Serco's programme of lock changes targeted at people living in asylum accommodation.[16] Welcome, sanctuary and solidarity are being actively fought for and protected. And it has increasingly meant resisting categories of illegality in supporting those without the 'right to remain'. We heard it on the streets of Pollokshields when hundreds came out onto the streets to stop a dawn immigration raid on 13 May: these are our neighbours, you can't take them away like this.
Is it in these acts of solidarity, of resistance to the hostility of an environment designed to isolate and separate, that we can see the cure for loneliness? If refugees are no longer forced to fight every day for their humanity and existence in this country? The structural isolation and poverty of our immigration regime can only ever be ameliorated otherwise. And perhaps we may get to a point where the dignity and possibility of solitude can once more find a place to flourish.
[1] Alexander Mezey, 'Psychiatric Illness in Hungarian Refugees', Journal of Mental Science, 106 (1960), pp. 628-637.
[2] British Council for Aid to Refugees, Elderly Refugees. A report on a survey into their circumstances (London, 1969), p. 4.
[3] Neil Lyndon, 'How a girl's death spoke for 16,000', The Times, 27 June 1983.
[4] Brian James, 'Refugee cause swamped by a tide in search of sanctuary', The Times, 19 January 1989.
[5] Vesna Maric, Bluebird: A Memoir (London: Granta, 2009).
[6] Dina Nayeri, The Ungrateful Refugees (Cannongate, 2019).
[7] Tony Kushner, 'Truly, madly, deeply… nostalgically? Britain's on–off love affair with refugees, past and present', Patterns of Prejudice 52 (2018), pp. 172-194.
[8] The Forum, 'This is how it feels to be lonely'. https://migrantsorganise.org/wp-content/uploads/2014/09/Loneliness-report_The-Forum_UPDATED.pdf [accessed 29 April 2021]
[9] Beverley Bryan, Stella Dadzie, and Suzanne Scafe, The heart of the race: Black women's lives in Britain (Verso Books, 2018); Amrit Wilson, Finding a voice: Asian women in Britain (Daraja Press, 2018).
[10] Refugees at Home (https://www.refugeesathome.org); Tom Lambert, 'Hospitality, Protection and Refuge in Early English Law', Journal of Refugee Studies, 30 (2016).
[11] Becky Taylor, '"Their Only Words of English Were 'Thank You'": Rights, Gratitude and 'Deserving' Hungarian Refugees to Britain in 1956', Journal of British Studies, 55 (2016), pp. 120-144.  
[12] E.g. the Refugee Café in Lewisham (http://refugeecafe.org.uk).
[13] Paul Weller, Sanctuary – the beginning of a movement? Runnymede Commentary No. 1. (Runnymede Trust: London, 1987).
[14] City of Sanctuary (https://cityofsanctuary.org).
[15] Susanna Snyder, 'Un/settling Angels: Faith-Based Organizations and Asylum-Seeking in the UK', Journal of Refugee Studies, 24 (2011), pp. 565-585.
[16] No Evictions (https://no-evictions.wixsite.com/glasgow)
Anna Maguire is a Lecturer in Public History at University College London