Borders, like lockdowns, corral, and separate, and fix in place. The intimate lives of undocumented migrants, where they are told at all, are most often told in the service of claims for recognition: of a shared humanity (as if another kind were possible), of a legal status that confers the right to have rights. Case studies make their cases at the expense of difference, of the bright remainder that distinguishes people from juridical subjects.
Susanna and Mide are undocumented women living in the UK. They have been talking on the phone to Eve Dickson and Benjamin Morgan about living through the pandemic.
***
For the past few years Susanna has been living in hosting accommodation. On 23 March 2020 she was in London staying with a friend of a friend.
[When the lockdown was announced] I thought about home. I thought: 'When am I going back home?' But I'm OK where I am. I've got a bed. I have a mattress on a bed and I cover myself very well.
I run in the corridor. My running is not the normal running, but if I don't do it, my legs may fail to walk. I want them to be on the move all the time. I stay indoors. But we open the curtains of the house and we see outside.
She is so careful when she comes home from work. She takes off her shoes, leaves them outside. She takes off what she has been covering herself with. When she comes we don't meet immediately. She goes to wash her body. She steams herself. We boil water in the big saucepan (laughs), then she puts it in the big basin and covers herself. She does care in an old people's home.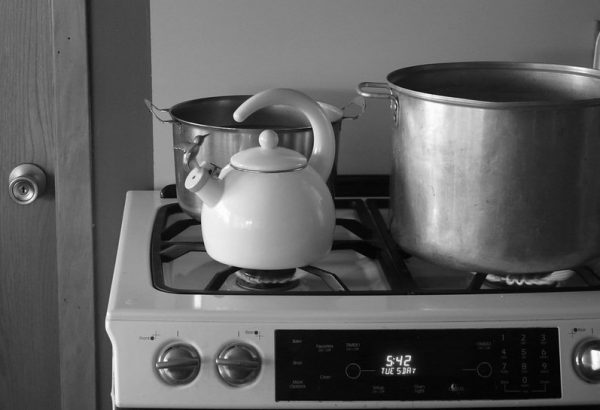 I don't go out because I don't want to die. They said: this one will kill you. Because I don't want to die, I must stay in this house, and feel that it is a normal thing to do. I don't want the girl to die because she is the one who buys things.
Ever since I became old, my life is to get out. I was working with agriculture, going out to the fields, going out to see farmers. Then [since] I came here I have been on the move all the time. Home Office. Lawyers. I have been used to moving all the time.
It is like you are in prison. You do the cooking. You eat. You do your exercises. We sit, but at a distance. You know, this thing has been very difficult, even talking. You don't have a lot of words to say to each other, apart from: oh this coronavirus, when will it go away?
[Here] I don't watch TV. [At home] we've got our farming programmes and our detective stories. But here, if your friend doesn't like the detectives, you cannot say: let's watch the detectives. You leave her to watch what she wants. When she comes, she's tired. She goes to her bedroom and sleeps until it's time to go back to work.
I am in her bedroom right now. This lady from home. She's downstairs in the room I sleep in. So I came up to talk, without her disturbing me and me disturbing her.
I watch [YouTube] to see what is happening in my country. I don't want to go back there, but I want to see what is happening. I want to see what the parliamentarians are doing, what is happening to people, the mistreatment by the security forces. I watch all that on YouTube.
It's not good at all [there]. The markets are closed. People are sitting home and they don't have enough food. They gave them beans that were full of stones. But because they have nothing to do, they eat.
They say they have got [61] people who are sick. We are not sure. Stories over there, we don't know if they are real or not. But they say it is there.
I don't talk to anyone [in my country]. How can I? They don't have the money to buy credit or data. I just watch the videos people put on YouTube and then the comments. When the president talks I read all the comments!
If I was [at home] we would be reading our books. Watching farming programmes and detective stories. When this thing started, they sent me books to read. A detective one, italiano. I will send you the name of the writer.
We are a house of very happy old people! I eat their food. I sleep in their house. We are always moving together. When they go for coffee, they don't want to leave me. They say: come, and we go. I have become part of them somehow.
[The lockdown] started when I was here in London. They asked me: do you think that lady will be OK with you. Then they said: travelling has become very difficult, and as you are old…
[The government] always talks about people our age. I said: if I travel, I may have a problem. Let me stay around. We thought it might be a week or two. But then people started becoming sick. Even the prime minister. That's why I stayed here.
I read the Bible and pray. I read the psalms and the prayers of David. It helps me to see that problems come and go, come and go. So we don't have to lament so much.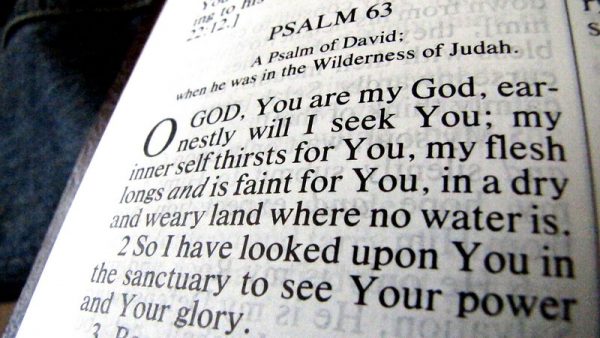 [My hosts] don't go to church. They don't even believe that God is there. They say, if God is for all of us, why did he let the Egyptians die in the water? They have their reasons, and they are right. But because some of us grew in this thing, we continue to say: let me try, maybe it will work. So, me, I pray. God is good.
You know that I was detained? It reminds me of that. Here they don't give orders, but it is almost the same. It is almost the same, except that here you can open the curtain and see outside.
I dreamt about my dead father. He died when he was sixty-something, still a young man. I dreamt of him around that age. We were sitting together and someone came to visit us. When I woke up, I said: don't come back. I don't want you to come back. You are dead. I am still alive. I don't want him to come for me.
Right now she is cooking. We eat the same food because she is the one who buys it. We are going to have baked potatoes and chicken, but sometimes we eat matoke. You know, African food. Posho and rice. We have all the necessary things. Except I don't have a mask, because I don't get out. I don't use a mask because I am staying inside.
***
Mide has lived in the UK since she was a teenager. She and her child have been staying with friends during the pandemic.
We're just making some lunch. Tomiwa is sleeping. The girls are outside. Mum has been talking on the phone since the morning.
[I call her Mum because] she's like a mum. She listens and gives advice, and you know, the age gap, it's crazy! She's twice my age.
We came to her on the Sunday and she said, why don't you come and stay here [for the lockdown]. And on Monday we went and took our stuff.
Being here helps me be less angry. I'm shouting less at Tomiwa. He's always outside trying to jump on the trampoline, or he's upstairs with the girls. So the shouting has reduced.
We watch movies. We play games. We watch the girls dancing. We talk about everything in general, things Mum sees on Facebook, everything she feels is not right, how some African children are suffering because there's not enough money in the country.
I would've gone crazy, just me and him. The only thing we have all day is to watch TV and sleep. The park is cancelled, obviously. At least here he has the girls to play with and I have Mum to talk to. That takes a lot of worrying off my brain.
I sleep on the floor in the TV room. She offered me so many times to come and sleep in her room, but I don't want to. I'm used to sleeping with Tomiwa.
Things have become very expensive now. These people are doubling up the price. A box of Indomie [instant noodles]—I usually get it in the market—it lasts about two months, for £7.99. Now I have to pay fifteen pounds.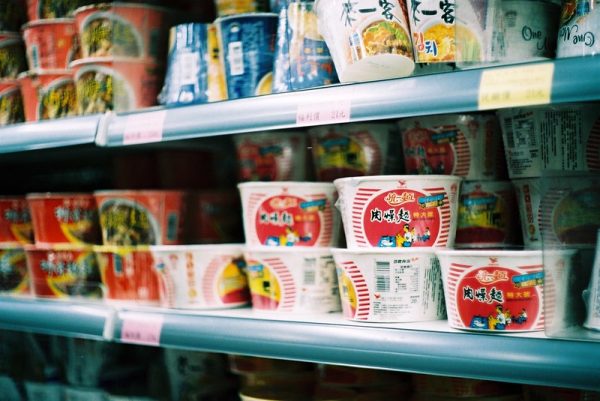 You know the scotch bonnet? Usually you get a bowl for one pound, now there are only four scotch bonnets in the bowl. Four. For a pound. Probably they don't know themselves whether they're going to live or die so they're going to make the most out of it.
I don't think about the coronavirus any more. I think about how to survive. How to manage the little I have. Already it wasn't enough, and now they're putting up the prices.
There's more mouths to feed now. I don't want to feel like I'm taking advantage of Mum. You know, we stay here and afterwards she has all these bills to pay, and she doesn't have enough to feed the girls, after we've gone.
At the [charity] I asked for nappies and wipes. The lady called on Friday and said she's really sorry she didn't get back to me, and she can't get me any.
Filling the legal aid form the other day, it was asking me about my financial situation. I calculated the £300 they give us a month. That is only £3600 in a year, for two!
At Morrison's I can only get two bags of nappies, and they're already finished, so I have to go back. Because Morrison's are the only people who do two bags of nappies for £11. Two bags per customer is not enough. Two wipes. That finishes in three days. I have to keep going and going and going. And yet there is a lockdown.
Dreaming? I don't have time to be dreaming, because nothing is certain at this moment. When you have peace of mind you can dream. When you don't have peace of mind you sleep and you wake up.
I do find myself thinking about the past. When I'm sitting down and there's nothing to do, I think about how I had freedom. How I was able to move around without fear. I don't want to remember anything about this phase in my life. I just get angry. I think about what has been taken away from me.
The immigration situation and the lockdown combined together, it's a bomb. Yeah, it's a headache, man. How can I be thinking about both at the same time? My brain is just going to go kaput.
Without status it's like you are held in captivity. At least in lockdown I can still go out at the back of the house.
I wear a mask when I go onto the road, when I go to Morrison's. It's like wearing a costume! You know these Nigerian parties, where everyone has the same material, in different styles, but the same uniform for everyone? It's like that. You look left and right and everybody has the same thing.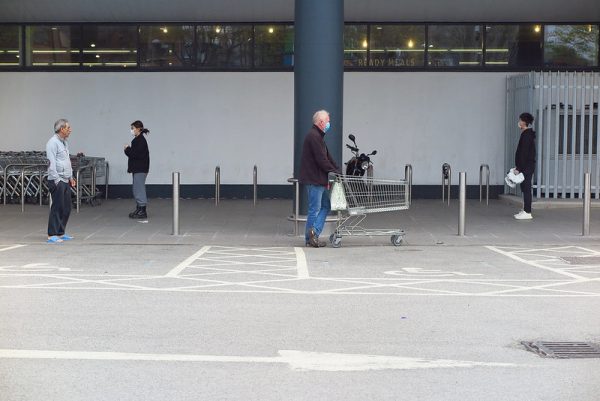 I'm not talking to anyone. You go on Instagram. You go on Facebook. You watch videos. You listen to songs. Nobody really checks on anybody now. Before, people would call, come and see how we are. There's none of that any more. People are trying to keep to themselves.
[A friend] called me three times, I didn't pick her call. [Another friend] called me once, I didn't pick her call. I don't want anybody to distress me. Most of these people are settled, so I don't want them to be talking to me about: oh don't worry, everything is going to be alright. Yeah, you are saying everything is going to be alright because you have the status, and I don't. So I don't want to listen to it.
From the perspective of a poor person, this virus is just a killer. It doesn't equalize everything out! The others are still free. They can still make decisions. They can choose to stay at home or they can choose to go to work. I can't do that. Tomi and me, we are outcasts, and we haven't done anything wrong.
It's great that we're not allowed to touch people. I don't touch people anyway. You know, from the beginning, I'm not a tactile person, maybe going back to the way I was raised. Maybe because of that.
Susanna and Mide are undocumented women living in the UK. Eve Dickson is a Teaching Fellow at Queen Mary University of London and a researcher at UCL. Benjamin Morgan is a writer, researcher and welfare adviser.