'Solitude' means many different things. Some individuals feel most solitary when they are with lots of other people. In normal times, physical solitude – being completely on own's own – is for most people not an everyday experience. But COVID-19 has radically changed this.  For people living on their own, physical solitude has become the norm. This was especially true during lockdown but even as lockdown has eased many people, especially older people or those with underlying health conditions, are still having to self-isolate. Here, four people reflect on their experience of this.  They have offered brief self-descriptions that appear at the end of their testimonies.
1.
I have lived alone for 35 of my 76 years. Whilst I was working in a busy and demanding health related job, I welcomed my time alone in the evenings, although I always spent some evenings with friends or on activities that I enjoyed, and I normally went out of London at weekends, to be with family or friends.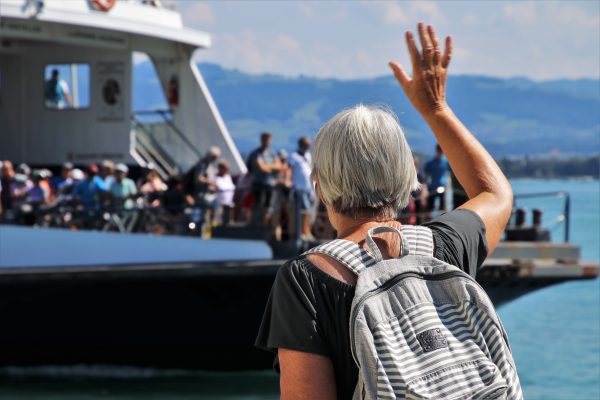 With retirement, I realised that I would not be happy or mentally healthy if I did not interact with people frequently. And arranged my life so that I had lots of things to do, including church activities, school governorship, girlguiding and investigating family and local history. I have lived fairly happily in this way for 10 years.
The only times when I felt lonely, tended to be after spending time with family or friends, especially holiday times: on my return to my solitary home, it would take me some days to settle down and adjust to being alone again.
Lockdown has had a huge impact on me.  Unfortunately, I had a serious illness in March, which I have had to deal with alone.  (Normally a member of my family would have come to be with me and help me organise myself in a new situation). Of course, I have talked to family, friends and neighbours and have been very well supported. However, the lack of my regular contacts where I could talk face to face, maybe have a cup of tea or distract myself with a shared activity has been very debilitating.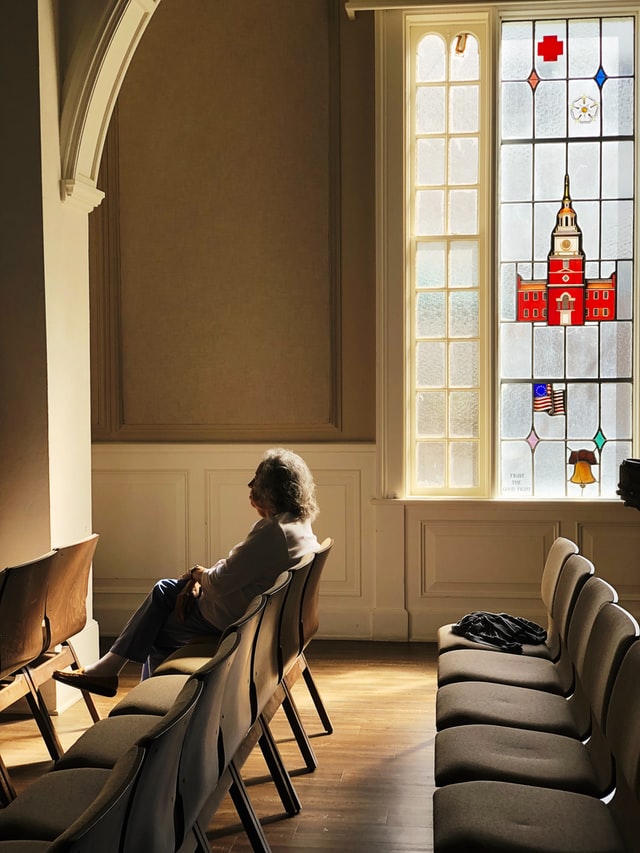 Although I have used phone calls, Skype and Zoom to join up with people, and chatted on the doorstep, and this is very nice, it does not replace the real communication of meeting. I have tried to use music, radio and television to ease the loneliness, and they are of course, a help but not the same. Many people are worse off than me, but it has been and still is an extremely lonely challenging time.
A regular routine has been advised for us all, and should help one's stability, but the tedious round of daily routine can become self-defeating.  Although I long for life to return to some more normal pattern, I also worry that I will have lost the confidence to communicate easily with other people.
I'm a 76-year-old woman living in London.
2.
Before the pandemic, I felt lonely whenever I was alone and unoccupied for a few hours. I had a childish fear of being alone with my own thoughts and not having anything to distract myself. Since the lockdown, I've had to spend a lot more time alone, of course, and I've been surprised to find that I'm okay. After an initial flurry of contact from friends who were worried about how I'd be coping (I have a reputation for being extremely sociable!) I have settled into a calmer life.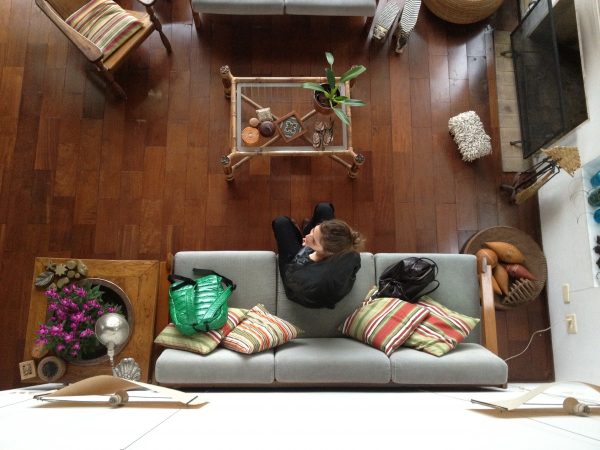 Now, solitude has become more of a physical issue. I have virtual contact at work and with friends, so I don't feel particularly isolated. But I envy characters on TV who can touch, I hug my friends in my dreams at night, and I find myself suddenly desolate after joyful video calls because I cannot sit next to my friend on a sofa in a pub.
I'm a 29-year-old woman.
3.
Solitude meant (and still to an extent means) the sense of being apart. I am almost never literally alone – I live, work and holiday in cities, and it is rare to be out of earshot of someone else entirely. But those lives are not intersecting with mine. Before COVID, I often dreaded long weekends, 3 days in which I might not have a conversation with anyone else. I'd restart the working week disoriented to interaction with others.
COVID has strangely made this easier: I'm no longer the only person who has experienced being alone within almost-touching distance of others.
I used to feel that my (pretty regular and positive) online engagements didn't really count, whereas now almost everyone has come to value distant interaction. There has been more of it, for me – more people have noticed that I am alone, and worried about it, rather than assuming I am doing it by choice.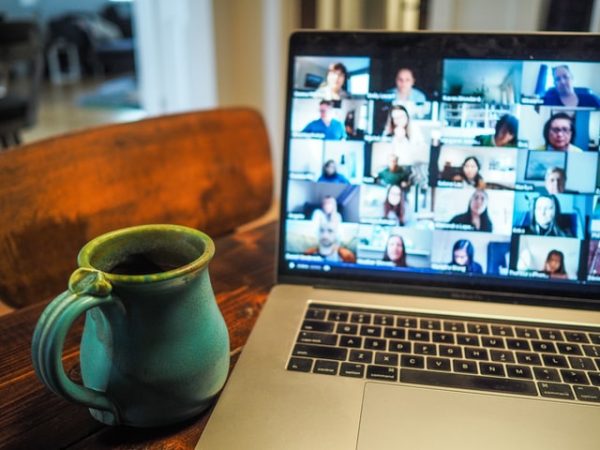 It has been interesting to contrast my negative feelings about isolation before the lockdown or on bad days in lockdown with a friend who likewise lives alone and had a very busy life before COVID, but who is perfectly unmoved by lockdown and doing fine, not missing anyone. I don't have that mindset – I do miss people.
I've been in a long-term long-distance relationship for many years; it's not perfect, but good when we see one another. So solitude in lockdown meant knowing we simply couldn't meet for months. In one way, we're very good at communicating at a distance. In another way, it was a dramatic, forcible separation.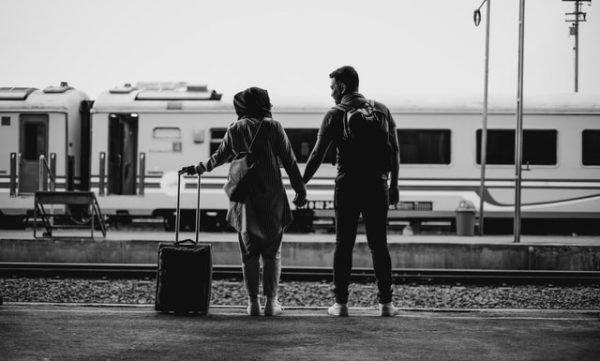 He'd given me a stuffed animal a few months earlier (most uncharacteristic for both of us, really a joke impulse buy) and for the early weeks of lockdown it became a totem of his presence with me, which both of us referred to as comforting. I'm glad to say that has worn off a bit as lockdown has got more familiar and less stringent; I'm not talking to stuffed animals any more.
I'm 45 and live in London.
4.
Solitude before COVID seemed more peaceful and relaxing. Now it seems like the worst thing in the world as it is not through choice any more. I live alone so I have never had a problem with being alone but knowing I have to stay alone makes it worse. I think being in solitude through choice was okay because if I decided I wanted to see others and spend time with people, I could do so. Now I don't like not knowing when I can next have be people over, or go and see friends and family. I feel more lonely now knowing that the other people I know aren't in lockdown alone. I don't know anybody else who is currently alone.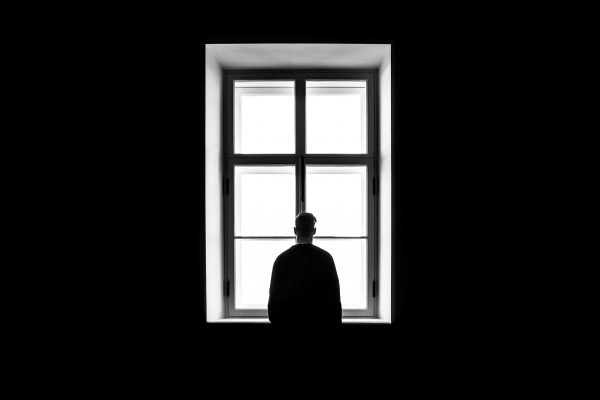 I used to have my work routine so would spend all day talking to people but now I can only speak to people over the phone or at a distance in their garden.
I'm 25-years-old and live alone in an apartment.
Our project is very grateful to everyone who took the time to tell us about their experiences. We are still collecting solitude testimonies for our project. If you would like to contribute, please click here to be taken to our survey.